Reviews:
Review by: Cynthia Sue Larson "www.realityshifters.com"
Intriguing Overview of Psychic Surgery July 14, 2009

"LIGHTBODY ACTIVATION provides a good introduction to both the topics of lightbody activation and psychic surgery. While readers will benefit from having at least some prior knowledge of subtle energy fields and psychic surgery before reading, this book does not presume readers to be highly skilled energy workers, and therefore takes time to carefully explain basic concepts and terminology before delving into some of the more exotic ideas.

One of the best things I love most about LIGHTBODY ACTIVATION is the way it is written for any reader to pick up and gain a deeper knowledge of and appreciation for psychic surgery, starting with an overview of what, exactly, a lightbody really is. Author Lance Carter adopts a rhythmic style of writing that helps the reader more readily enter a trance state by which new material may more easily be directly perceived by the reader's subconscious.

LIGHTBODY ACTIVATION is recommended for anyone interested in learning more about psychic surgery, and how psychic surgeons reach inside peoples' bodies during healing treatments. A thoroughly fascinating read!"

------------------------------------------


Excellent introduction to the curious, August 18, 2009

| | |
| --- | --- |
| By | Rev. Mary Velez "Rev. Mary www.SpiritLedHealing.com" |

Lightbody Activation and Psychic Surgery is a very direct and simple introduction to this very intriguing subject. The writing is very direct; actually a bit dry which makes the reading for long periods of time difficult. As a healer and lightbody worker, I was looking to confirm or add onto my existing expertise. This book didn't provide "how to" instructions for the advanced worker. I would love to see Mr. Carter's future works providing more technical, spiritual and productive information. He certainly has had some in depth experience with energy, healing, crystals, and interdimensional communication. I hope the information presented will direct the uninitiated onto a path of further discovery and willingness to use energy and love in a positive and fruitful manner for this planet and its inhabitants.

------------------------------------------

Author's Blurb: This book is about the lightbody realms and how to travel in space-time. Lightbody technology is a technology based on using the lightbody. The lightbody consists of a body of energy, which is termed to be light although it has many characteristics and attributes.

Entities that assume their lightbodies are in realms where they have other potentials or abilities. They can affect different dimensions of reality, alternate or parallel worlds, and alternate universes.

These realities are all somehow co-existent yet they merge at different nexus points, which are connected by consciousness or controlled by mind, consciousness, and will. Lightbody methodologies are varied throughout cultures, the galaxy, and throughout the universe as well. The methods of lightbody activation and miraculous faith healing are explained here. The methods of psychic and lightbody surgery are described.

Included are messages from the Ambassador Crystal, the White Unicorn, Jesus and the Blessed Mother Mary.

Click here to Search/Browse or buy the book.

Paperback: 240 pages
Publisher: LightCorps (September 15, 2008)
Language: English
ISBN-10: 1935057006
ISBN-13: 978-1935057000
Product Dimensions: 8 x 5.2 x 0.6 inches
Shipping Weight: 11.8 ounces

Acknowledgments:

Thanks to Jodell Bumatay, founder and director of the DOLFINA Ministry of Lucidity, for making many valuable suggestions.

For more information about the concepts of lightbody and psychic surgery, please refer to



"A Travel Guide to the Other Side
For Gatekeepers of Death & Rebirth"

a book by Jodell Yvonne Bumatay.


I acknowledge Jodell Yvonne Bumatay as my master teacher in the psychic surgeon tradition. I also acknowledge the lightspirits of Dolfina, Arneldo Bumatay, Feline Bumatay Viloria and Yvonne as master teachers. I am grateful to the Ilokano tribal lineage across the ages who assisted in my education. Thanks to the grandmothers and grandfathers.
"Planetary Patterns and High Focus Planets"
A book by Lance Carter
------------------------------------------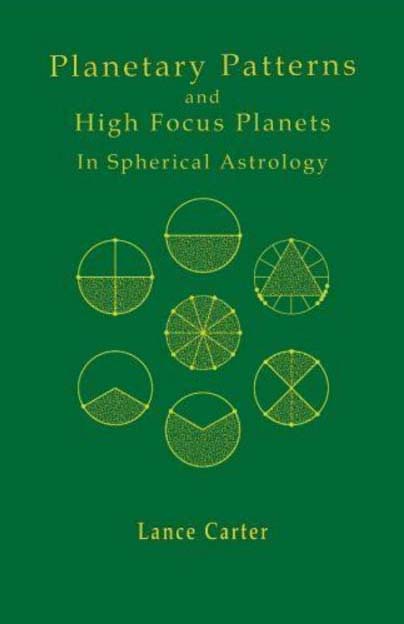 "Very Thorough book", May 21, 2011
Review By Margaret Gray
This review is from: Planetary Patterns and High Focus Planets (Paperback)
Lance Carter, was first introduced to astrology as a child and later became an astrologer on radio, newspapers and the internet. Lance previously published `Lightbody activation and Psychic Surgery'.

The focus of this book is a detailed exploration of the meaning of the seven main planetary patterns in charts, originally outlined by Dr Marc Edmund Jones in 1941. In fact, the author corresponded and conversed with Dr. Jones, whilst doing his own astrological research. Section One, of this interesting book introduces the reader to Spherical Astrology and offers an overview of the main planetary patterns: the Splash, Bundle, Seesaw, Bowl, Bucket, Locomotive, Splay and Fan patterns. Lance also highlights the importance of `the cutting planet' and `the trailing planet' as well as the `high focus planets'. The remainder of this section outlines each pattern in detail, describing behavioral and emotional tendencies for individuals with each pattern.

In Section two, the author's focus moves onto ways of recognizing the `High Focus Planet' in the chart, with interpretations for each of the planets when they are in this placement. Section three offers 100 example charts, outlining their planetary patterns with the final section of the book focusing in some detail on the nature of astrological aspects.

This is a thorough book, which clearly explains each pattern in detail, as well as offering the reader simple, well designed diagrams to aid our understanding. It is likely to be of interest to all astrologers, although less experienced astrologers, are more likely to find the section on planets and aspects particularly helpful. In particular, this book reminds us of a very helpful visual way, a chart can be engaged with, at first glance.
- Margaret Gray
BOOK DESCRIPTION:
Planetary Patterns and High Focus Planets in Spherical Astrology by Lance Carter is an introduction to astrology's seven fundamental planetary patterns: Splash, Bundle, Seesaw, Bowl, Bucket, Locomotive, and Splay. This book presents a whole-view look at the chart. Much of this book is filled with sample interpretations or delineations for each planetary pattern, planet, luminary, and aspect. The psychology of each planetary pattern, or Temperament Type, is presented as direct advice for chart delineation. The planetary pattern and other basic astrological influences of one hundred horoscopes are examined. The horoscopes were selected from books by Marc Edmund Jones, Dane Rudhyar, Robert Jansky, Michael Meyer, and Stephanie Clement, Ph.D. Ephemeris, birth information, and source references are included. High Focus Planets and astrological aspects are delineated. Spherical astrology, which is also known as three-dimensional astrology or true-body astrology, is explained and illustrated.
This book presents a whole-view look at astrology's seven fundamental planetary patterns: Splash, Bundle, Seesaw, Bowl, Bucket, Locomotive, and Splay. This is a quick and accurate method that puts a chart into perspective and gives an overall view of mental and emotional traits. Learn about someone's psychological profile just by identifying the chart's fundamental pattern. Learn to read charts using this time-tested technique to interpret potentials and personality. The pattern orchestrates the planets. The planetary pattern affects behavior. Each planetary pattern is another path to success. To graphically illustrate the concept, one hundred charts are presented, each on their own page with the planetary pattern and other basic astrological influences, from Paula Abdul to William Yeats. Ephemeris, birth information, and reference sources for each example chart are included. Also included are a Glossary, Bibliography, and complete index. Easily find the High Focus, Leading, Cutting, Trailing, Trigger and Anchor Planets. Learn how the High Focus Planet shapes an individual and their approach to life. Spherical astrology, also known as true-body astrology or three-dimensional astrology, is explained and illustrated. The example horoscopes also have information about spherical aspects when they affect the chart. This book presents a new degree of precision in astrology!